Functional Biomaterials for Tissue Engineering
Xinqiao Jia Research Group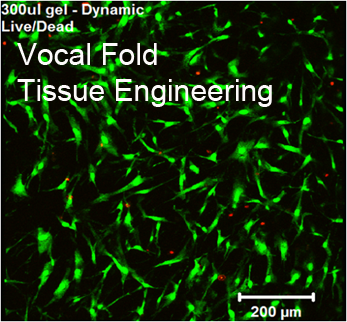 Welcome to the Xinqiao Jia Research Group in the Department of Materials Science and Engineering at the University of Delaware. Our research lies at the interface of Materials and Biology. We are interested in developing intelligent biomaterials that closely mimic the molecular composition, biological functions, mechanical responsiveness and nanoscale organizations of the natural extracellular matrices. These novel biomaterials, combined with defined mechanical cues and biological factors, create a three dimensional microenvironment for improved understanding of cell biology. Taking advantages of well–defined polymer chemistry and supramolecular assembly, we are engineering intelligent nanoparticles for the targeted delivery and controlled release of cancer therapeutics for the treatment of childhood leukemina and prostate cancer. Combining cell biology and engineering principles, we are actively developing methodologies for the engineering of healthy, replacement tissues such as the salivary gland and the vocal fold, as well as pathological tissues such as tumor tissues.
Students and postdocs in the Jia Group not only develop creative and critical thinking skills but also gain knowledge and experience in materials design, synthesis and characterization; cell and molecular biology as well as tissue engineering and drug delivery principles.
Department of Materials Science and Engineering
Biomedical Engineering Program
University of Delaware
Newark, DE 19716
© Copyright 2014 Xinqiao Jia