The Jayaraman research group is lead by Prof. Arthi Jayaraman, Associate Professor, Chemical and Biomolecular Engineering and Materials Science and Engineering at University of Delaware. Our research interests lie in understanding molecular-level phenomena governing complex biological processes and material science problems using theoretical and simulation techniques.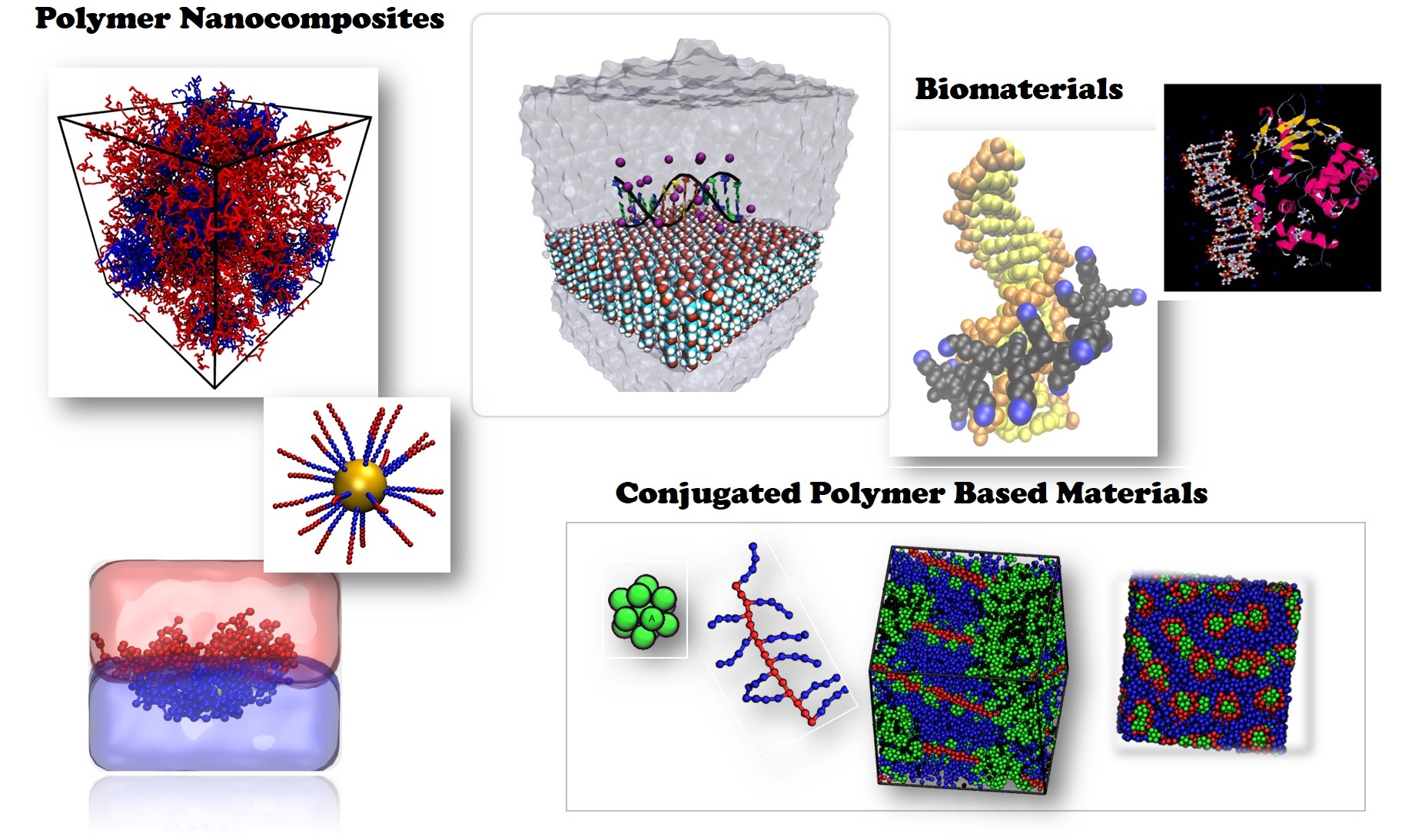 Polymer Grafted Nanoparticles Based Polymer Nanocomposites
Conjugated Polymer Materials for Organic Electronics
Nucleic Acids and Peptide based Biomaterials
Funding
We are grateful to the following sources for funding our research:


Recent News
Ivan and Daniel's PRISM paper for micelles study gets accepted in Macromolecules!
Josh's paper on assembly of ONA polymer assembly is accepted in SoftMatter!
Tom's paper on Gibbs Ensemble based simulation methods has been accepted in JCTC!
For all news visit
NEWS