The Jayaraman research group is lead by Prof. Arthi Jayaraman, Associate Professor, Chemical and Biomolecular Engineering and Materials Science and Engineering at University of Delaware. Our research interests lie in understanding molecular-level phenomena governing complex biological processes and material science problems using theoretical and simulation techniques.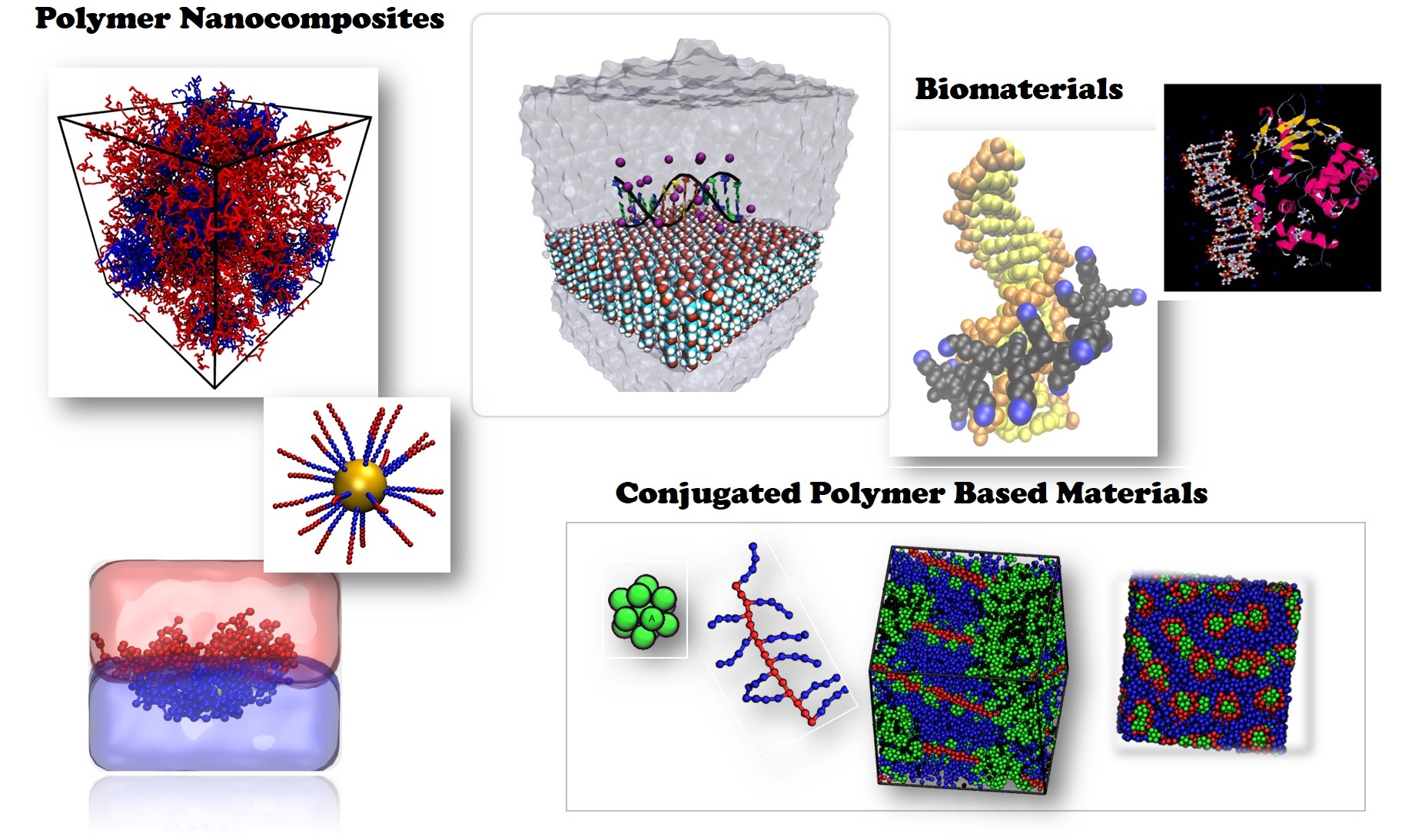 Functionalized Nanoparticles and Polymer Nanocomposites
Conjugated Polymer Materials for Organic Photovoltaics
Biomaterials for Gene and Drug Delivery
Funding
We are grateful to the following sources for funding our research:


Recent News
Hilary's simulations with experiments from Briseno and coworkers is accepted in JACS!
Group's work in recent cover art of Journal of Polymer Science.Link
Arthi joins editorial advisory board of Macromolecules and ACS Macroletters as of Jan 2015
Hilary wins best poster at Excitonic Photovoltaics meeting Aug 2014!
For all news visit
NEWS