<!font face="arial,helvetica"> <!img src=pics/ab3apStation.gif width=205 height=29>
AB3AP Station
The stupendous, amazing, unbelievable AB3AP station! Well, ok, so maybe you won't see it in the pages of QST anytime soon, but I kinda like it. :-)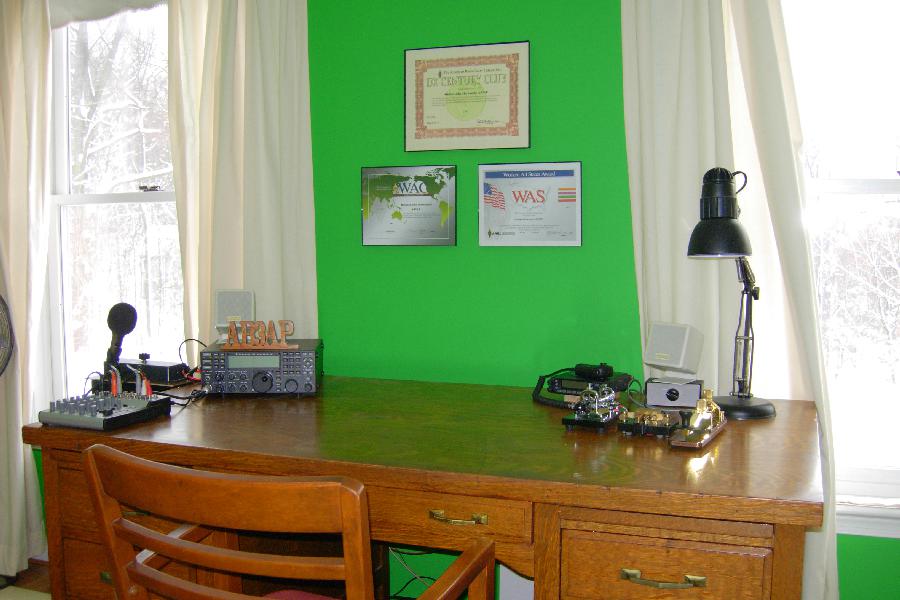 No, it's not usually this neat. That's why I took a picture!
Here's what's piled up in the photo:
HF Rig: Elecraft K3, a fantastic rig.
Antennas:

Dipole: 80m long up 40', hanging from trees out back.
Vertical: Hy-Gain 14 AVQ, a 4-band trap vertical. My VSWR measurements.
J-Pole: attic 2m/70cm.

Keys:

Bug: Vibroplex 100th Anniversary.
Paddles: Kent Engineers kit.
Straight Key: SKCC pump style key. Excellent feel!

Morse Key Switch. A simple project to switch multiple keys between multiple rigs. Only one HF rig is on the desk at the moment, but I'm ready whenever I hook up my good ol' K1 and K2 rigs.
VHF/UHF Rig: Yaesu 7800R, a basic 2m/70cm rig.
Power Supply: Astron 100W
Mixing Board: rig audio outputs, laptop audio out, and digi mode audio are routed through the Behringer mixing board. Stereo speakers are nice for music listening, but the K3 also makes use of stereo effects in a helpful way when using a subreceiver.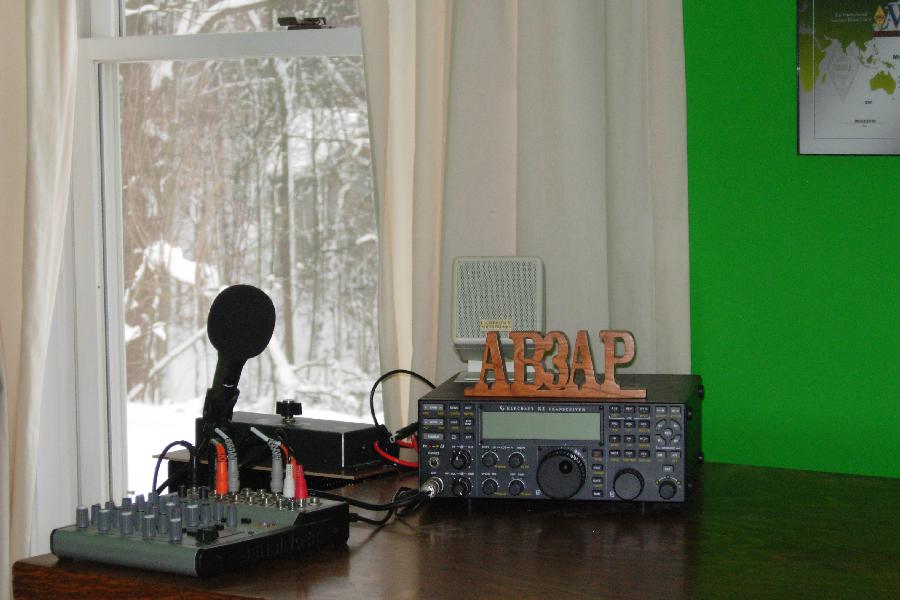 Close up of Elecraft K3.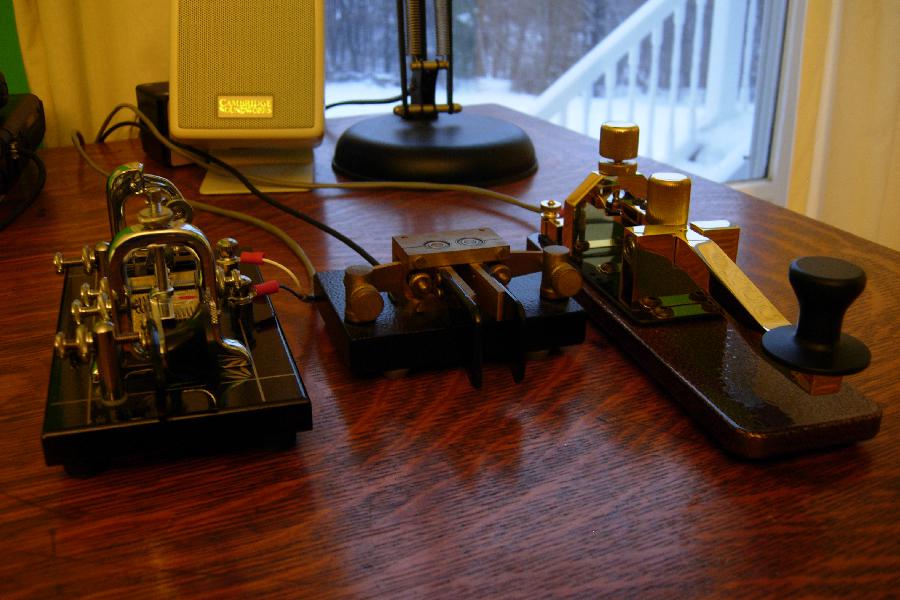 Keys (without flash).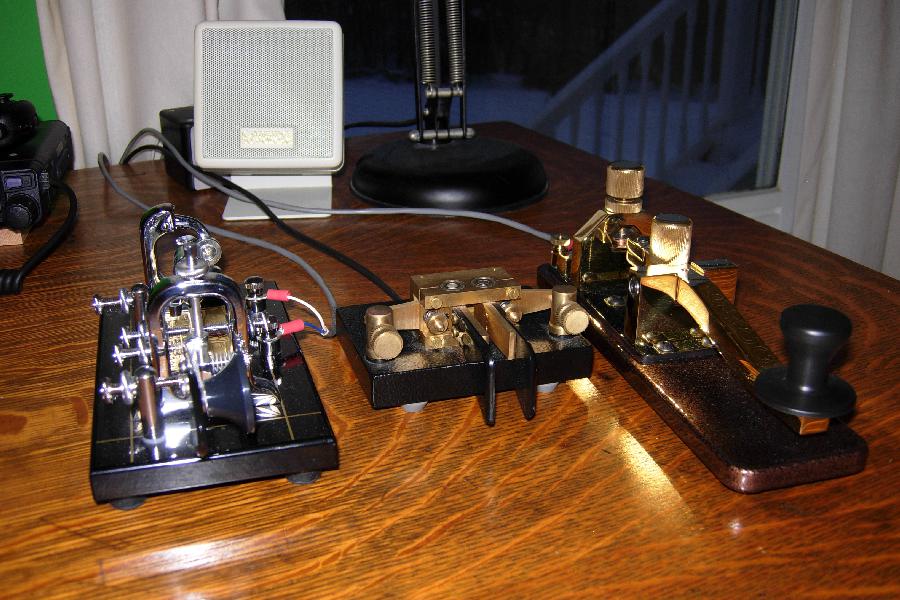 Keys (with flash).